Hyundai recently revealed the images of the Venue N Line, which they will launch on September 6, 2022. Embracing the 3-dimensional digital experience, Hyundai will launch the Venue at a virtual event on the Metaverse platform.
Hyundai Venue N Line Expected Price
Hyundai have also confirmed that the 2022 Venue N Line will come with only the DCT automatic transmission. We expect it to come in N6 and N8 variants. The price of the N Line could range between Rs. 11.50 lakh and Rs. 13.0 lakh (ex-showroom).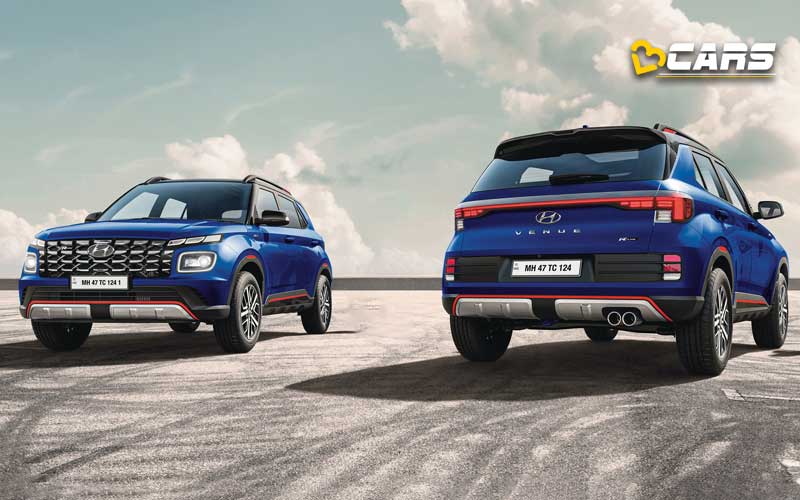 The i20 N Line has a unique, sporty exhaust sound, sharper handling and all-wheel disc brakes. We are expecting the Venue N Line to also offer similar improvements over the regular Venue. The recent batch of official Venue N Line images and information also reveal that the 2022 Venue N Line will offer features like red interior and exterior accents, dual-dashcam, silver split front and rear skid plates and N badges.
About Metaverse
Many consider the Metaverse platform from Facebook as the 'next big thing'. However, the company's valuations tanked big time after they revealed at their Q4 2021 earnings call that they had lost active users. This had happened for the first time in history suggesting that the traffic on the Facebook platform had peaked and this report spooked the investors. The Venue N Line launch in the Metaverse could spark the beginning of a new kind of online engagement platform in India. Only time will tell if this world of virtual real estate goes on to really become the 'next big thing'.